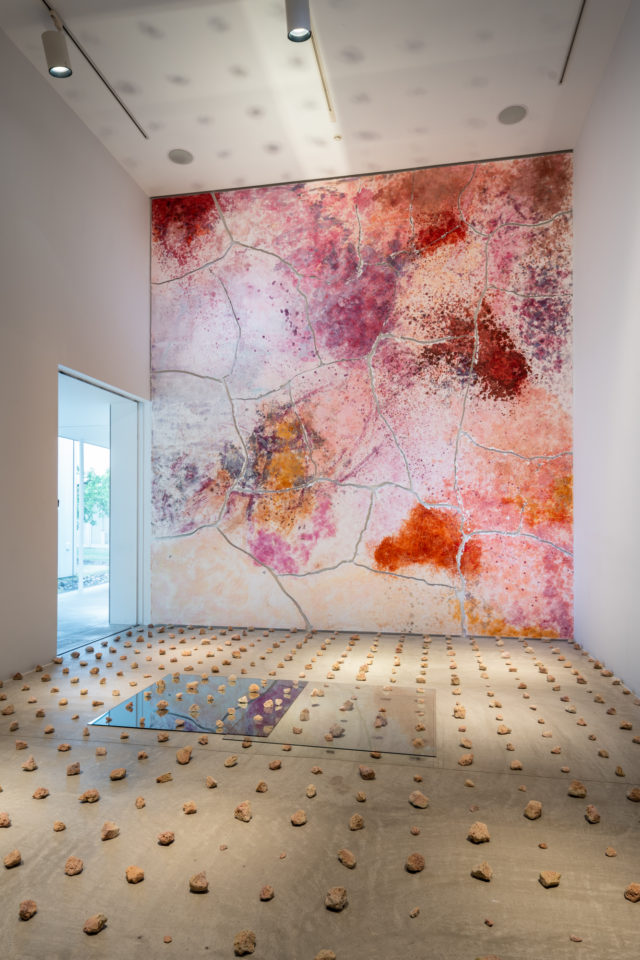 Megumi Matsubara presents her new work commissioned by Towada Art Center for Inter+Play: Arts Towada 10th Anniversary Exhibition. The exhibition runs through 12 months until August 2021.
Inter+Play is a three-part exhibition that celebrates the tenth anniversary of Arts Towada, the city-wide initiative that promotes art throughout the city of Towada and along its main thoroughfare of Kanchogai Avenue.
Since its inception, Arts Towada has been a wellspring of creativity and a source of inspiration. At its heart is the Towada Art Center, which has always considered the "interplay" between artwork, audience, and city. This exhibition is a manifestation of the ethos behind this ambitious project.
On display throughout the entirety of the exhibition is a large-scale outdoor sculpture and bench by SUZUKI Yasuhiro, who uses familiar objects to create works that excite the senses. The bench is shaped like the city of Towada, whose gravitational pull ripples across the bench and makes waves beyond the city. Also on display is a stark-white gallery space in a building in downtown Towada, created by art collective 目 [mé], whose works have attracted much attention at art festivals and large-scale solo exhibitions in recent years.
Highlights inside the museum will include works by artists TSUDA Michiko, evala, and MATSUBARA Megumi at the Towada Art Center. Tsuda's installation will use mirrors, video cameras, and projectors to confound the senses, while those who experience evala's work will be immersed in a sea of sound. Matsubara will present a brand-new work based on the color red, developed through research conducted during her stay in Towada.
Artists:
– Yasuhiro Suzuki [exhibited in front of the Towada Art Center]
– mé [exhibited in the city of Towada]
– Michiko Tsuda
– evala
– Megumi Matsubara
Curated by Kodama Kanazawa and Meruro Washida
Image: Megumi Matsubara, Truth/Freedom, Towada Art Center, Aomori, 2020
Photo © Kuniya Oyamada