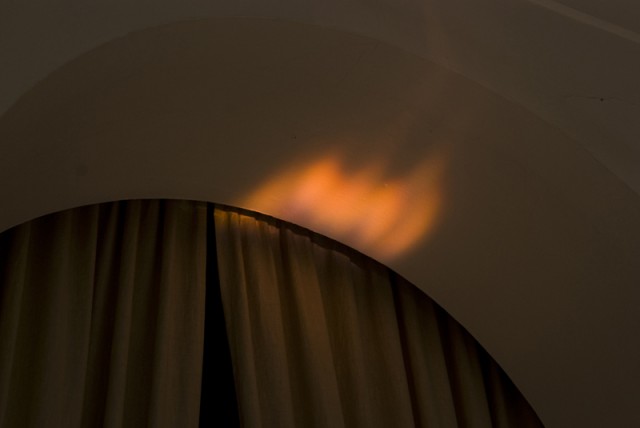 Blindness & Dreams
What do you see when you close your eyes?
–
Megumi Matsubara will introduce a series of projects developed in Morocco in 2012 that are grounded in the themes of blindness and dreams. Matsubara will discuss the importance of internal and external sight – what we can see beyond the limits of our vision. She will explore the dichotomy between blindness and sight posed within the context of Arabic culture, particularly through spatiality – houses detached from the external world yet open to the sky from within, and notions that describe external and internal visions simultaneously.
The presentation will be also based on Matsubara's previous conversations with art critic and translator Farid Zahi and art historian Colette Apelian along these same themes. 
March Meeting is an annual gathering of artists, art professionals and institutions concerned with the production and dissemination of art in the region and internationally. Taking place from March 14 -17, during the opening week of Sharjah Biennial 11, MM 2013 is free and open to the public. Registration is recommended to reserve your seat and for future updates on the programme.
Further information:
http://www.sharjahart.org/march-meeting/march-meeting-2013/programme