For whom and what, will the things remain unchanged? The impermanent stillness of architecture reveals your memory and future embracing ever-changing complexity.
                                                                                         – Megumi Matsubara & Hiroi Ariyama / Assistant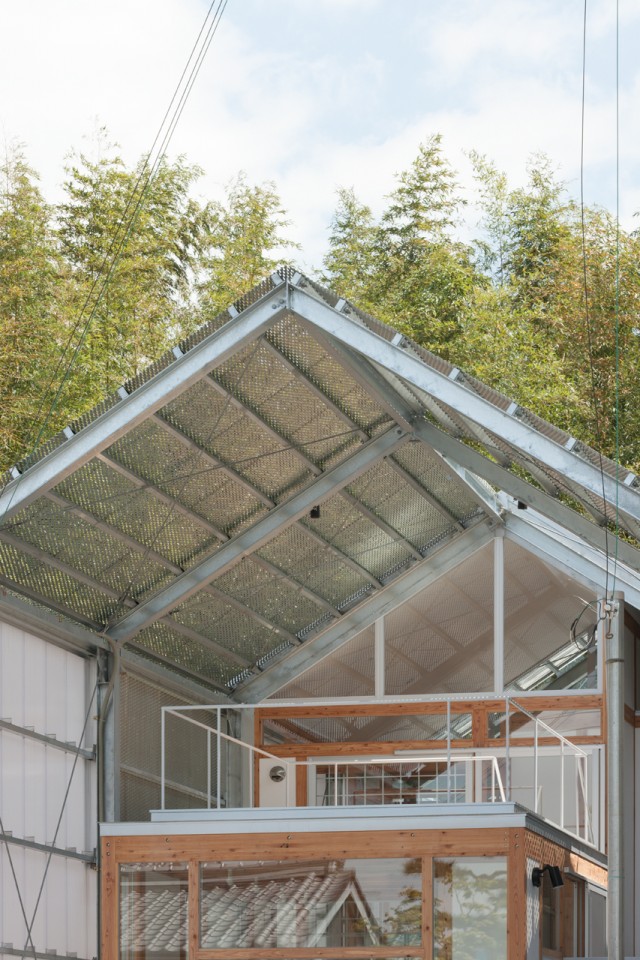 The House of 33 Years is a residence located next to Todaiji Temple in Nara, Japan.
The house was designed by Megumi Matsubara & Hiroi Ariyama of the architecture firm Assistant, for an elderly couple whose memory and future coexist.
In 2012, the fabrication of the house was partly supported by Aomori Contemporary Art Centre and Sendai School of Design. Its design/fabrication process has been an academic research subject of Adaptable Futures, Loughborough University, UK. The house has been awarded SD Review prize in 2010.
The house consists of multiple pavilions and rooms in wood structure that stand under the big steel-frame house. The relationship between the individual elements defines the character of the house as a whole.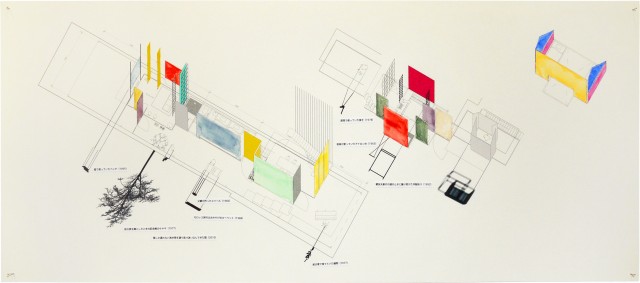 Its construction process has been pursued in three separate locations simultaneously; Nara, Sendai, and Aomori.
In Nara, the exterior steel roof to cover the whole residence has been constructed on-site.
In Sendai, Ghost House, a pavilion to sit on the roof, was built with the local students. Over the summer it was sitting in the courtyard of a university campus and the students had grown a farm inside.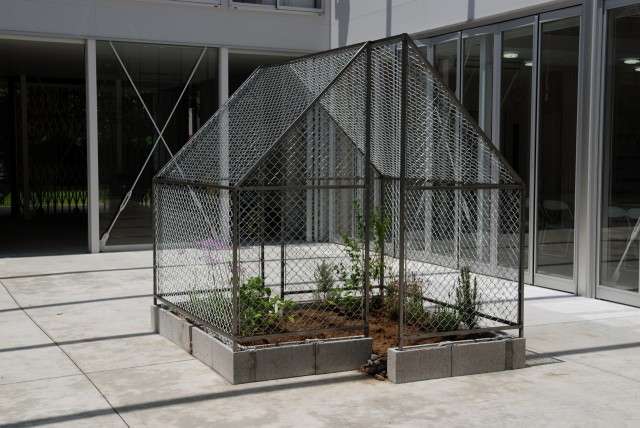 In Aomori, the main rooms in wood-structure was built and developed as an installation piece Obscure Architecture, as a part of 'Kime to Kehai' exhibition at Aomori Contemporary Art Centre.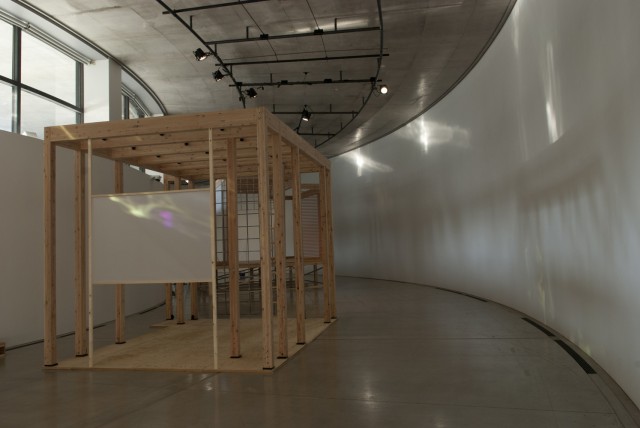 All the different parts of the house built in the different contexts were transferred to Nara after the exhibition at Aomori Contemporary Art Centre ended, to fit under the roof on the construction site.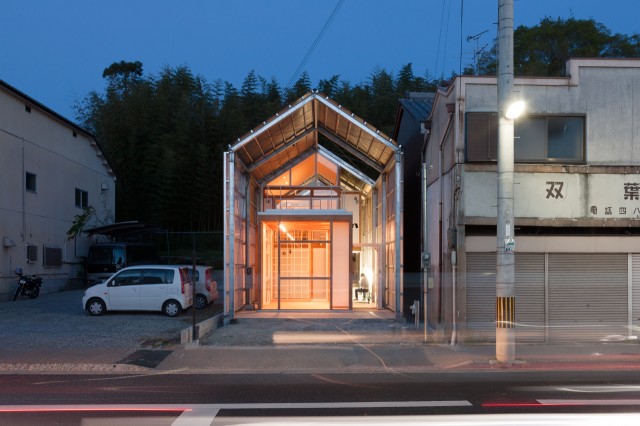 FACTS
Location: Nara-city, Nara, Japan
Structural engineers: Mitsuda Structural Consultants
Principal use: private residence
Site area: 189 sqm
Building area: 76 sqm
Total floor area: 101 sqm
Structure: steel frame, wooden
Number of storeys: 2 storeys
Construction: March 2011 – June 2013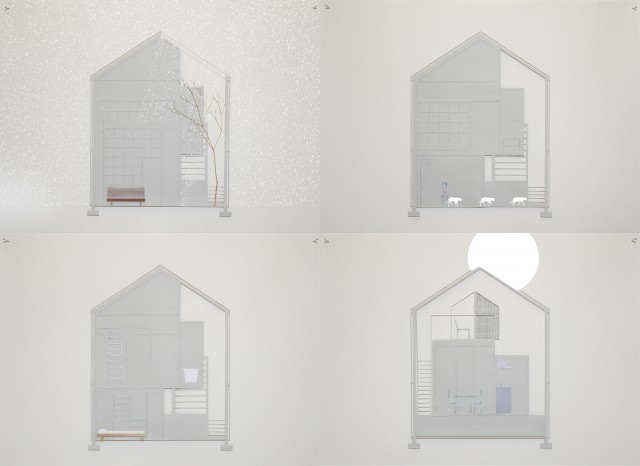 images
© tadasu yamamoto
© sendai school of design
© shinkenchiku-sha
© assistant
© megumi matsubara
links
> To read an essay on House of 33 Years by Hiroyuki Hattori
> To view Obscure Architecture
> To view House of 33 Years maquettes